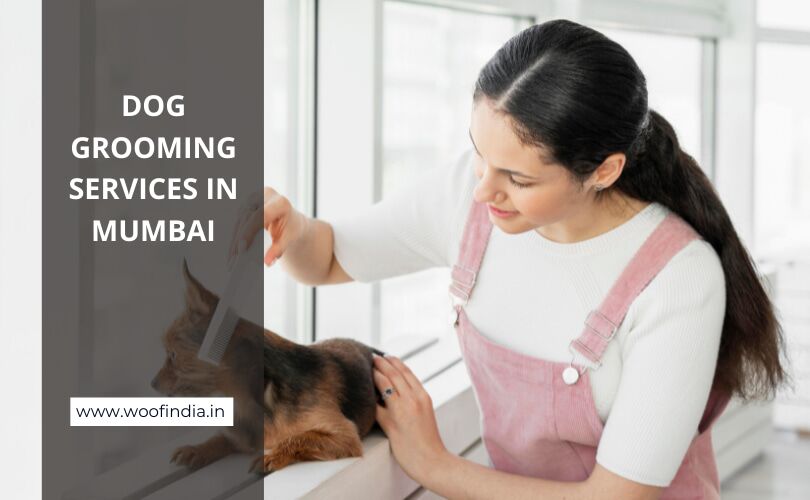 Dog Grooming Services In Mumbai
Professional Dog Grooming Services In Mumbai Now Within Your Reach!
Good grooming can assist your dog in maintaining a level of hygiene that benefits their health as a whole. Pet groomers can perform basic grooming tasks such as brushing, combing, and trimming your dog's fur. We can also trim nails, clean eyes, ears, and skin folds, as also offer a host of other tasks.
If you are searching in Mumbai for the best dog grooming services for your beloved pet, you have come to the perfect place. Woof India is your solution to every grooming need that you and your pet may have.
Woof India provides you the best services, reasonable and reliable groomers from across the Mumbai region. You can get exclusive deals and guaranteed reasonable prices for dog grooming services at your home. We use high-quality shampoos and conditioners to ensure your dog looks good.
Your furry friend deserves the best. We at Woof India are passionate about pets and wish to assist you to discover and save on the best services from across Mumbai at the best price. Our team will provide you with complete pet grooming services, including professional pet grooming at your home.
In addition to modern grooming tools, our groomer provides all services required to take care of your pet's grooming requirements. The health, safety, and comfort of your pets are our top priority when providing baths and trimmings at your home.
We believe grooming is vital to your dog's health and well-being. Regular grooming stimulated the skin and boosts vitality. It keeps your dog's coat free of dirt and tangles and allows their skin to breathe. A best-from also helps keep your dog warm in the winter and cooler in the summer.
Grooming offers you the chance to observe any changes to your dog's body and spot any possible health concerns, comprising lumps, bumps, or the presence of fleas or ticks. It also offers your pet regular sessions in which to have a pleasurable experience at the hands of humans.
Starting your dog early will make it easier for your dog to become accustomed to being groomed and bathed, if you determine to use an expert groomer, your dog will have already been exposed to all the sounds and equipment. Keep your pet grooming sessions positive by being patient, gentle, and offer lots of praise.
How Does Pet Grooming Mumbai Work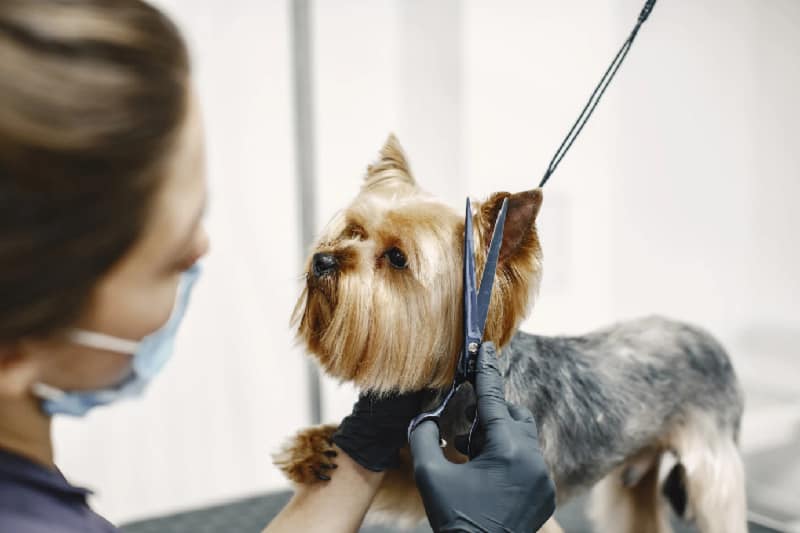 We have been constantly dealing with different breeds of dogs for many years and know their behavioral aspects actually well. Assisting to identify with your pets and making them feel comfortable, our professional team of dog groomers assists to identify with your dogs.
Due to our impeccable services, we are trusted by a large number of dog owners who need dog grooming services at their homes or at our facility. To know more about our dog grooming service connect with our specialists today.
Why Choose Us for Dog Grooming in Mumbai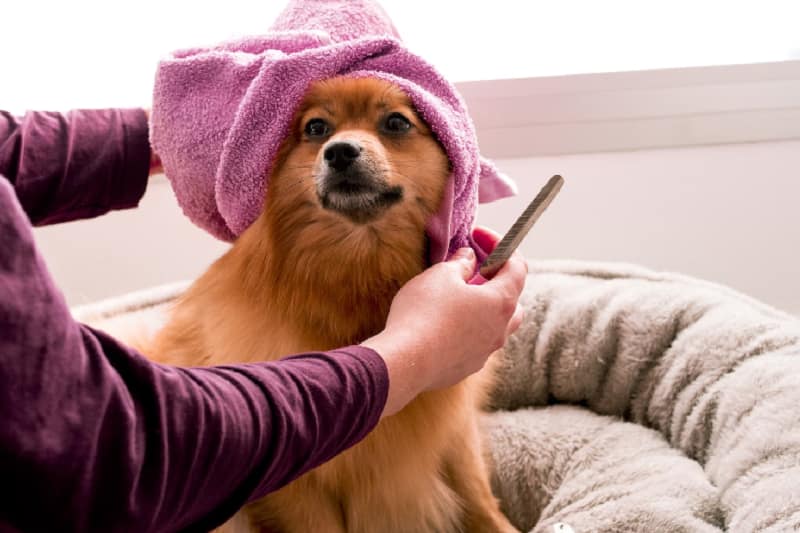 We at Woof India make pet grooming convenient. We are the best dog grooming services provider in Mumbai.
We are offering our best services in pet grooming Mumbai.At Woof India we have a team of highly trained pet grooming professionals. We treat your pets just like our own allowing you to have peace of mind. We offer individual attention for you and your fir baby in a peaceful, calm setting.
Woof India especially take care of your pet's health. We have a team of highly trained and efficient professionals. We at Woof India are dedicated to helping everyone have the best dog grooming experience. This comprises not just people, however their loving animal friends too.
Book Dog Grooming service at Home in Mumbai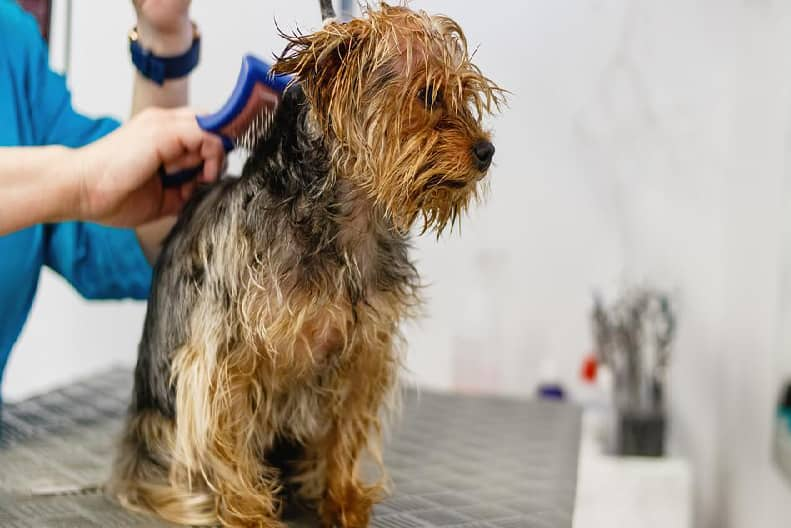 We promise that your dog will appreciate the feeling of being well-groomed as much as you do. It can be difficult to get, your dog to stay still when you try to bathe trim his hair. Woof India offers dog grooming services so you and your dog can both relax knowing that your dog is receiving quality treatment with professionals.
Woof India provides a quality of services comprising full-service grooms, so book us now to get the best dog grooming service at home in Mumbai.
Frequently Asked Questions (FAQ's)