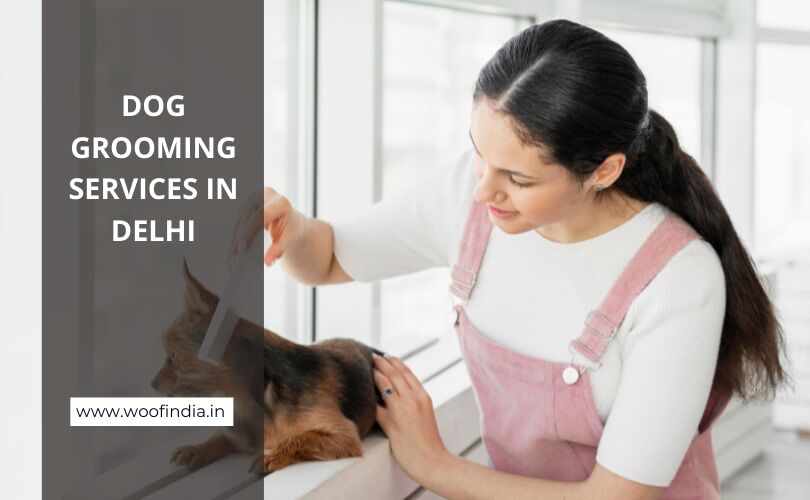 Dog Grooming Services In Delhi
Professional Dog Grooming Services In Delhi Now Within Your Reach!
Woof India is an expert dog groomers provide the best dog grooming services in Delhi and give you a chance to offer complete grooming to your dog. Get in touch with us for the best dog grooming services.
Dog grooming is more than just looking good in a show. It is an integral part of your dog's healthy life. Regular grooming is important for dogs, just like humans. Regular grooming will help you keep up with any changes in your dog's health and strengthen the bond between you.
Although grooming requirements for dogs vary depending on the breed and coat type of the dog, every dog can benefit from regular visits to the groomer. Dog grooming is a great way to help your dog maintain a high standard of hygiene.
Groomers are able to do basic tasks like trimming, combing, and brushing your dog's hair. Woof India can also cut nails, clean ears, eyes, and skin folds. We use only the best products to enhance the beauty of your dog's coast.
We make sure that your dog's grooming experience is as stress-free as possible. We have the expertise to help dogs with stressful grooming experiences at other centers. Grooming refers to the process of cleaning a dog's coat.
Grooming is essential for dogs. Grooming keeps a dog's coat clean and free from any unwanted infections. Grooming can also help us detect if there are any parasites or lumps in the dog's skin. Dog groomers can help with small and large dogs, depending on their needs. This will help to maintain a pet's health and physical appearance.
How Does It work
Woof India provides unparalleled dog grooming services in Delhi and other parts of India for many years. You can rest easy knowing that your dog is in the capable hands of experienced groomers. We offer a variety of services, including bathing, brushing, and nail clipping/trimming. These services are designed to promote the health and comfort of your pet.
We can be reached at your home or office by calling us. Woof India groomers are not just spas. We also consult owners to ensure their dog's health. We only use the finest products for grooming to keep your dog's hair shiny and healthy.
Why Choose us for Pet – Dog Grooming in Delhi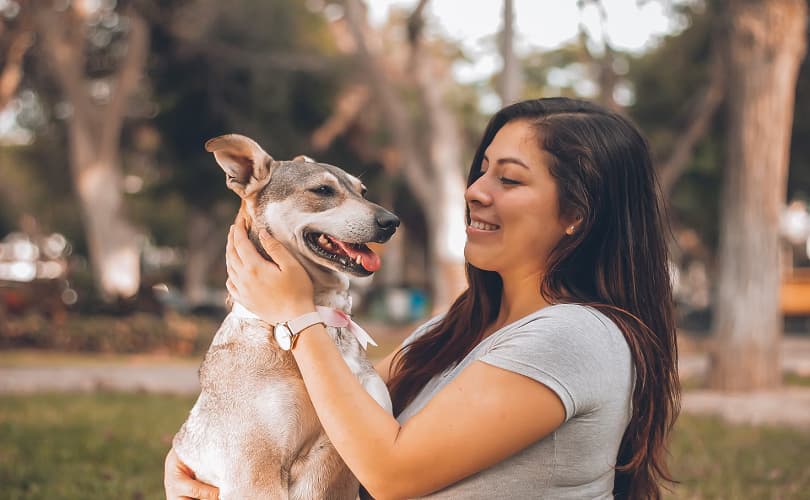 Woof India assists you to offer a better life to your furry friend in every possible way from offering them the best healthcare facilities to amazing grooming sessions and wonderful dog training programs which will definitely make them adore you even more.
We are offering our best services in pet grooming delhi and also offer your dog a new look with an enjoyable grooming session. We style your dog with our experts and trained groomers. Easy becomes for you and low stress for your dog. Get in touch with us for luxury grooming services.
We are providing best Dog Grooming in Delhi NCR. Being one of the most famous pet grooming services in Delhi, Woof India gives a stress-free shelter for your dog to learn all the soothing love and care that they need to experience a comfortable grooming session. Aside from pet grooming, this place offers a multitude of services, such as dog training and dog boarding, as well as a place where you can bathe your pet if you don't have the right equipment at home.
Book Dog Grooming service at Home in Delhi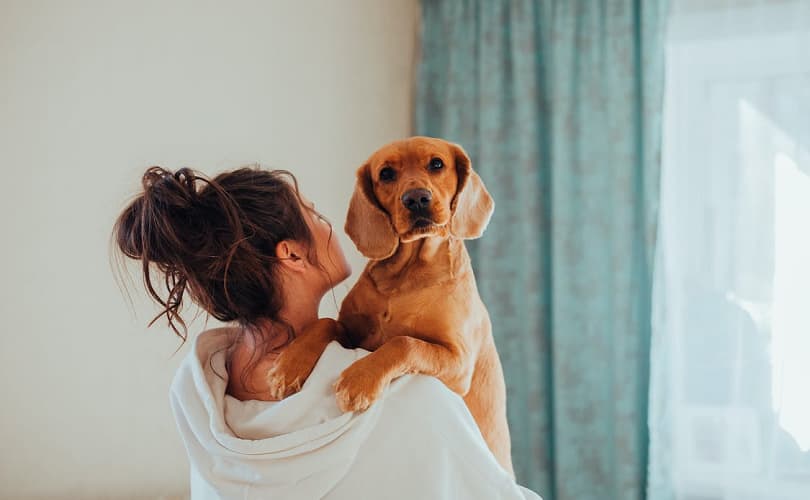 We offer a professional dog grooming service in Delhi. Book dog grooming services with us, as we offer a very warm and friendly atmosphere for your pets. You can book dog grooming services on the basis of your furry baby needs on Woof India. We have a team of expert pet groomers for grooming your pet. Whether you love to know your pet is clean or you are gearing up for family pictures with him or her, we can take care of each and everything.
Book an appointment today with Woof India and get the best grooming services for your dog because your furry friend deserves the best.
Frequently Asked Questions (FAQ's)
Click Here :- Dog Training Services In Delhi